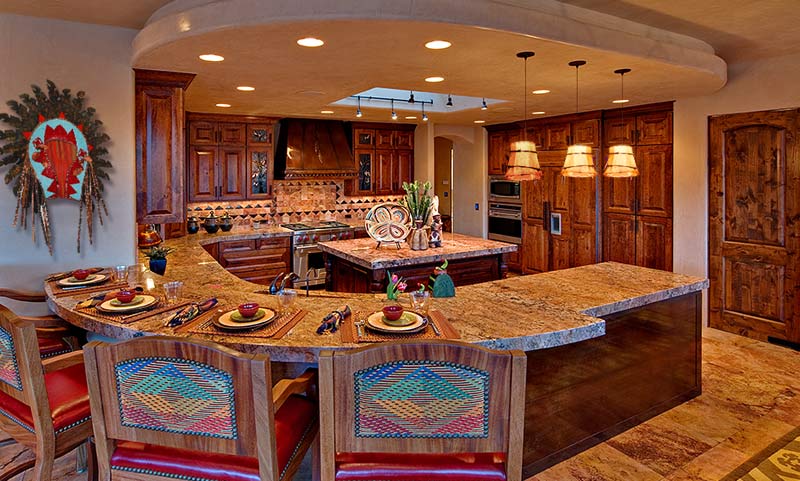 When you think of America, the Wild West certainly is an aspect that comes to mind. With western theme furniture, you can incorporate that period into you home.
You don?t have to live in the West to enjoy Western theme furniture in your home. Whether you decide to furnish an entire room in western furniture, or just use a few accent pieces, you will find that it can add a special sense of flair to any theme of d?cor.
Western theme furniture is influenced by the ?Old West? as well as the animals and nature available in the western areas of the United States. While it has always been present in homes in these areas, this theme of d?cor has quickly spread through the United States and even around the world, and is found in urban areas quite often.
Furniture done in a western theme is largely made of natural materials. Wood, leather, rocks, and metal all feature prominently. Animal and nature motifs are often included. Bear, deer, fish, and moose all are incorporated in design elements. Antlers, both real and manufactured, are also used quite frequently. Western furniture is not ornate, and does not have a lot of carvings or frilly designs. The pieces are typically large and simple.
You won?t find any pastels in western furniture. The colors chosen are typically ones that can be found out west in nature; deep reds, forest greens, rock gray. You?ll also see dark blues and sometimes cream is used an accent color. The fabric used in most western pieces is textured. Old leather and suede are often found. When cloth is used, it is typically woven blankets or denim. This furniture is meant to be touched and used. It is not merely a decorative item, but is built to stand up to every day use. Furniture that is vintage or has the appearance of age is prevalent in western furniture, as many times designers seek to mimic the way furniture appeared in the ?Old West.?
While there are many people who chose to decorate their entire home in a Western motif, you don?t need to do that in order to utilize this theme. A couch or love seat done in a western theme can be a great accent piece, and often can blend in well with other themes of furniture. Because of the rich, dark colors, this type of furniture often works well in a den or office. People who live in log theme homes often pick western furniture for their homes because the colors go so well together. It is a good way to use leather furniture in your home if you have children, because the pieces are so rugged and durable.