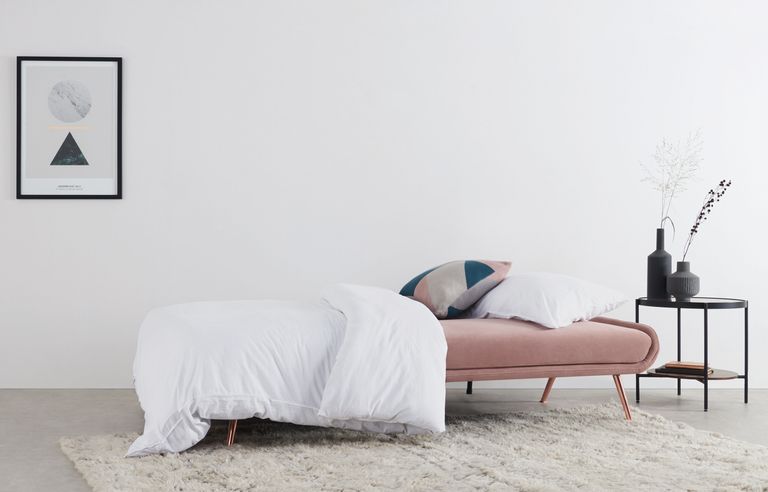 Sleep. Rest. R&R. Your bed is a hugely important part of your life and your overall wellbeing. They say you should aim for roughly 8 hours of sleep per night. If you add an hour or two onto this for winding down and watching TV, you could assume that you're averaging a good 70 hours in bed per week. So, you want to make sure you are resting on a bed that suits your needs. However, not all bed options are cheap, and sometimes the cheaper options aren't the best options to keep you well rested and comfortable. In this article, we're focussing on adult beds, rather than bunks or midway beds for kids. If you're currently considering a child's bed on a budget, start with a budget retailer, they will be able to help you with your queries. So, if you're looking for beds on a budget, or cheap single beds for the kids, but don't want to compromise on quality, here are some handy things to consider.
Divan Beds
We have to begin with one of the most popular choices. The simple design of the divan, alongside its options for additional storage and reputation for longevity make it the number one choice of bed in the UK. But it is good to know that divans also come in as different types, different materials and different prices. So, you don't always have to extend your budget with a divan. As your retailer to help you with your decision. If divan is the way you'd prefer to go with your bed, it's still not one-size-fits-all, so ask for advice, and be open about your budget.
Ottoman Beds
Like the divan, ottoman beds offer an excellent solution for extra storage. Usually, they come in a simple design that will match most colour schemes, and they are sturdy and reliable. Consider this bed as a very functional option but be aware that you may need to stretch your budget on this option if you're looking for longevity of comfort and quality. When your bed has a movement function, wear and tear will eventually set in, and you don't want to skimp on price at the risk of the movement compromising the structure of the bed, and therefore your comfort, over time. Again, there will be more than one option available, so ask if you are unsure.
Sleigh Beds
These beds are the ones that sit at the higher end of the scale. What we mean by this is that they're often considered luxury, so they are higher in price, in style quality and in structural quality and longevity. While sleigh beds are on the higher end when it comes to budget – again – there will be opportunities to grab deals. Look for retailers with sale options, or more than one option when it comes to the type of sleigh bed you're looking for.
Exploring your options
While we have outlined the three main types of adult beds on the market, there will be a huge range of additional options available, from simple wooden frame beds to metal frames and upholstered beds. There will also be beds with additional storage and TV storage features. However, if you're sticking to a budget, some of these options will probably be on the steeper side. Our best advice is to have a good idea of what you're looking for as starting point, and then take your ideas and your budget along to your retailer for expert advice.